Unified Security Management® Simplifies Security in the Cloud & On-Premises.
AlienVault unifies all of your essential security tools in one location and combines them with real-time threat intelligence.
AlienVault® USM Anywhere™ accelerates and centralizes threat detection, incident response, and compliance management for your cloud, on-premises, and hybrid environments. USM Anywhere includes purpose-built cloud
sensors that natively monitor your Amazon Web Services (AWS) and Microsoft Azure cloud environments, and cloud applications like Office 365. On premises, lightweight virtual sensors run on Microsoft Hyper-V and VMware ESXi to monitor your virtual private cloud and physical IT infrastructure.
With USM Anywhere, you can rapidly deploy sensors into your cloud and on-premises environments while centrally managing data collection, security analysis, and threat detection from the AlienVault Secure Cloud.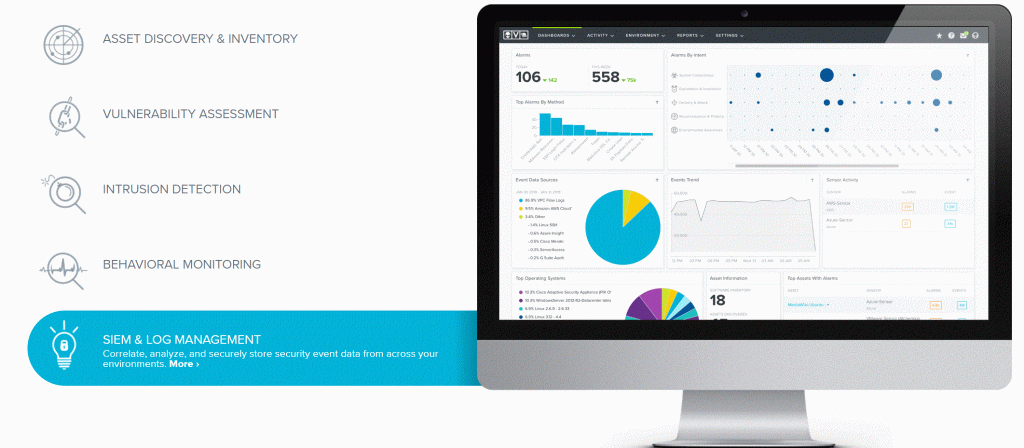 Watch this short video on how simple it is to upgrade to Unified Security